Why do you need professional training to master 3D printing?
Well, the answer is simple- Additive Manufacturing or 3D Printing has been adopted as a production method and is an essential technology for most companies. Hence, there is a growing demand for trained professionals in this industry. Experts serve as an asset for organisations that have embraced this relatively new form of production.
The process of 3D printing involves creation of physical models from 3D designs that are created on the CAD software. 3D printers are used to bring these designs to life. Different types of materials and printers are studied to find the right combination for the final product.
3D printing is a science that requires you to have in-depth knowledge about the entire production process, starting with the design. Half knowledge is indeed dangerous- and this stands absolutely true when it comes to learning 3D printing. A 3D printing expert must have complete knowledge of the CAD software, materials used in printing, process of printing, types of 3D printing machines, and the specifications of the printers. In 3D printing, a tiny mistake which would seem silly can cost you a lot of time, effort, and money!
If you are dedicated to step up and make a career in the 3D printing industry, look for a
suitable 3D printing course
that will build a firm foundation for your venture.
Application of 3D Printing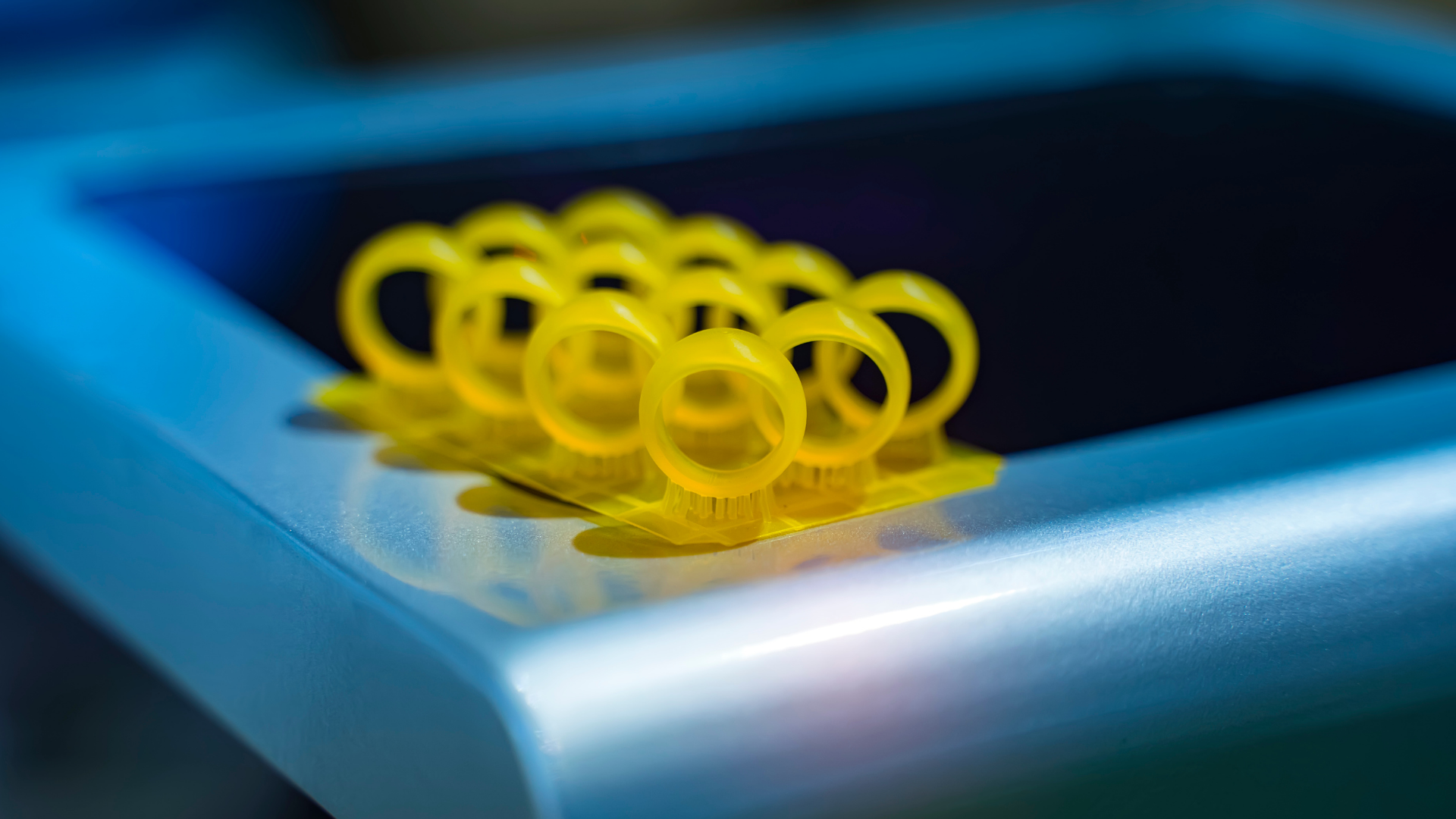 Almost every industry is switching to the new and efficient form of production-3D printing. It has been used and explored in the aeronautic space, military, medical, jewellery, automobile industry, etc. From building parts of the aircraft to production of gifts and even eatables that can be consumed, the application of this technology is possible in almost every field.
3D printing is used to manufacture moulds for making jewellery, and even the jewelry itself. 3D printing is becoming popular in the customisable gifts industry, with products such as personalized models of art and dolls, in many shapes: in metal or plastic, or as consumable art, such as 3D printed chocolate.
Here's why trying to learn 3D printing on your own is inadvisable:
The internet is overflowing with information. There is so much on the web that people who seek knowledge can get overwhelmed by the amount of information dumped there.
The information is disorganised. A beginner needs to be trained from scratch. Which means, a structured curriculum is needed when it comes to mastering the technology.
3D printing is a dynamic field that changes rapidly. Everyday there is a new development in this industry. Therefore, keeping up with that pace of development is difficult when you rely solely on the internet.
The industry is demanding. There is cut-throat competition in the field of 3D printing and can be daunting for newcomers without professional training.
Discerning the credibility of information on the internet is a difficult task. There's good and legit information among the fake and outdated information.
To set a career in 3D printing and prosper in this field, an expert is expected to have certain skills:
High mechanical aptitude- understand all the components of the technology
Strong attention to details to ensure that the finished products are accurate
Effective communication skills
Organisational abilities - effectively manage all aspects of the printing process
Familiarity with the CAD software to plan and design projects
Understanding the advantages and drawbacks of implementing 3D printers
Stay abreast of the latest technical breakthroughs and market demands for 3D printing
A professional 3D Printing course will help you master these skills.
The only requirement is the readiness to commit to a career that blends innovative design with the mathematical precision of advanced mechanical engineering. That's intimidating!
Completing an academy course gives students the confidence to step out into the business world as knowledgeable professionals and use their expertise to benefit their business or organization.
Learnathon's Professional 3D Printing course is open for all students, tech lovers, professionals, jewelry designers, architects, managers, doctors/dentists, engineers, product designers, hobbyists, teachers, learners, fashion business enthusiasts, or literally anyone who wishes to upgrade, upskill or start a new venture. There is no industry where the additive manufacturing technology does not have a positive effect. This method of printing and production has resulted in growth and development in every sector.
The 3D Printing course can be completed in a period of 7 weeks. Within a few months, you can go from knowing absolutely nothing to everything you need for a secured career in 3D printing. If you're willing to learn, dive in and be a part of a specialized training programme that will effectively shorten the learning curve. Learnathon offers practical training that offers an opportunity to learn through trial and error.
Individual assistance and staying abreast with the latest developments:
It's 1-1 mentorship provides individual assistance to ensure that every student learns this subject thoroughly. Students are encouraged to raise queries and discuss intellectual topics. 3D Printing is a subject that has developments and updates on a daily basis. To keep up with the dynamism of this subject, students are provided with life-time access to an online discussion forum on
Learnathon
where they can be abreast with the daily updates and advancements.
Expert training and networking:
Moreover, here's an opportunity to work with experts. Not only are the students trained by experts, they become a part of a highly-professional network. Learning from the masters is the best choice! And being able to connect with a network of professionals is never a bad idea.
If you have a lingering interest in this field or you're having second thoughts about stepping into the world of 3D Printing, let's settle on the fact that 3D Printing is transforming the world and becoming the future of production. So,
get started with your training
as soon as you can!