Launch/Expand your jewelry business




using

ecommerce
Technology has revolutionized the shopping experience for customers. People are comfortable with shopping for items on their devices and having them delivered to their doorstep. Moreover, the restrictions imposed by the pandemic have boosted sales in the ecommerce marketplace even for jewelry and watches.
Do you want to know how to tap into this market? Read till the end!
Why should your jewelry business sell online?
The online jewelry market in India presents an explosive growth opportunity.
The Indian online jewelry market is estimated at $850 Million in 2019 and is projected to grow to $3.7 Billion by 2025, at a CAGR of 28%.
Additionally, global online jewelry sales are expected to reach a market value of $340 billion by 2023, later reaching $645 billion by 2035.
There are several factors that suggest that jewelry is a great fit for ecommerce. Establishing your jewelry business online will give your business a competitive edge by bridging the gap between online and offline experiences. Thanks to technological advances!
Factors that contribute to the growth of the online jewelry business in India:
Given the potential of the online jewelry market, it is a must for a Jeweller in India to build an online presence.
Blended /Omnichannel retail is the best way forward
The omnichannel model is the practice of reaching customers via multiple channels or touchpoints with the sole aim to offer them a seamless experience.
It helps provide unified experiences across digital and physical channels right from surfing to the order placement and delivery stages.
The retailers are leveraging the potential of technology in order to devise state-of-the-art omnichannel strategies for their businesses.
As omnichannel customers tend to spend more, Jewellers with a physical presence will have the advantage of converting offline buyers into online buyers and increase their share of wallet while enhancing customer experience. They can also leverage their existing relationships and trust with customers to gain faster online transactions and build a positive online reputation.
1. Research Ecommerce websites that sell online
Source: https://www.webretailer.com
Research is the key to starting any online business. Find out what's going on in the online space. You may want to check out your competitors to see how they have been performing online.
Pick out some striking strategies and note them down. For example, you can check out the jewelry design rendering and animation by students of
J K Diamonds Institute
. You might want to use those to fit your brand. Also, note down those that do not seem to make a difference. Mistakes are better avoided. Before hopping on to a new venture, learn from existing examples.
2. Determine necessary functionality for your site:
To make sure that your online store is set up for success, you'll need to ensure the availability of the following site functionalities:
User-friendly web design.

Mobile optimization

High-resolution jewelry product snaps and marketing content

Social media integration

SEO features and fully customizable URLs

Product management tools Eg. Asana, Trello, API Fuse

Promotional campaign management

Cross-sell and up-sell capabilities Eg.

Recommended tab in amazon, or customers also bought this, etc.

Detailed shipping options

Security features

Advance payments

Clear return policy and FAQ
These are essential functions for your online business. They support your marketing strategy, frontend and backend operations, and security measures. With a support system like this one, managing your online jewelry business will be easier than ever. Win-win for both- your customers and your business!
Online Catalogue/E-Catalogue is an effective way to showcase your brand and jewellery designs to customers on the web. This catalogue must be created strategically. Designs that sell in a retail store may not sell online. It is essential to study your competitors, audience, customers behavior, trends, platform, etc. to understand what your catalogue must contain. Online sales ticket size for jewelry ranges from approx INR 5k to 40K.
It is important to keep up with market trends when you're presenting your products on an online platform. JK Diamonds Institute offers courses in jewelry designing to help students curate the best portfolio for their ecommerce store.
Image Source: https://in.pinterest.com/pin/547257792217104935/
4. Launch your eCommerce website
Once you have your foundation set, it's time to launch your jewelry ecommerce site and watch your business grow. Be ready to respond to customer questions, fulfill orders in a timely manner, increase site traffic, and engage with your customer base on social media.
Before you celebrate, be sure to have analytics tools in place from the moment you launch, so you can monitor your success from the start.
5. Integrate payments with your current business
Technology advances have brought about a myriad of options including PayU, Razorpay, Instamojo, and CCAvenue, and more, when it comes to payment gateways. Whether your business has been in existence for some time now or is a startup, the question of which payment gateway to adopt for your business often hits home. Among international options, when you talk about reputation and convenience, two names stand out: Stripe and PayPal! Both have a reputation for being highly secure as well, so you're going down the right path. But it's important that you choose the one that suits your business needs. Your website must also support payment options like: UPI, Paytm, Debit & Credit cards, etc.


Let's understand two important concepts: Multi-channel business & Omni-channel business. A multi-channel business refers to a company selling products via various online channels. Eg. eBay, Amazon, etc. Whereas, an omnichannel business is a company selling products online as well as offline. Eg. Brick & mortar stores that also have a website and other social media presence to sell their products.

How you need to integrate payments will depend on whether your business is multi-channel or omnichannel. Some brands and businesses perform both.


When you own an omnichannel business, it's a smart decision to integrate your online sales with your current Point of Sale (POS) system. If you have a multi-channel business, it may be time to consider a POS integration. Most eCommerce platforms can integrate with your current POS system or help facilitate a new one. . Remember: customers love flexible options, so do your best to include an assortment of payment options (e.g. credit card, Apple Pay, PayPal).
6. Develop a system for integrating product inventory
Effective product inventory management is important because, depending on your niche, jewelry sales can be strongly influenced by seasonality. While everyday, affordable, fashion-type purchases remain fairly consistent throughout the calendar year, niches like fine jewelry experience higher demand around Mother's Day or special occasions, holidays, and wedding seasons. Study your month-to-month sales, pinpoint your times of higher demand, and implement a system for integrating product inventory to take advantage of periods with higher traffic.


Monitoring your sales will also give you insight as to how your supply and demand grows over time. Take this growth into consideration when developing a product inventory system.
There are two easy options when it comes to product inventory integration.

1. If your product catalog is small, you can simply use the product inventory management tool supported by your e-commerce platform of choice. Oftentimes, it's as simple as completing a bulk upload of your items, which you can then go in and edit.



2. If your product catalog is larger and your business operates via omnichannel, you may find more success managing inventory through your tool that automatically updates as soon as an item is sold, either through retail or online. Real time inventory should be visible to the jeweller as well as the customer. This way, you can monitor all sales and get more granular data on how your business performs online versus offline



Once you have a system in place, think about how you want to display inventory levels to customers.
Here's how we can save some inventory cost effectively:
Instead of putting up pictures of manufactured jewellery, you could display CAD rendered designs on your ecommerce website. This, in turn, saves a lot of money which would otherwise be stuck in physical inventory ie. the manufactured jewellery. Creating in CAD and rendering it using Matrix gold helps the customer experience the design with the same look as the final product. A series of rendered designs seems attractive to the customers and increases the chances of purchase.

7. Figure out shipping and fulfillment



First, you'll want to choose a carrier (e.g. FedEx) and shipping service (e.g. FedEx Ground) that works best for your business.
Today, the major players in the gems and jewellery logistics business are JK Malca-Amit , Brinks Arya, B V Chinai (also known as BVC)and Lemuir Express.

Moreover, if you are a JK student then you can directly access a list of logistics companies including their contact details from Alumni Connect portal on the Learnathon app.

Depending on the size of your team, product catalog, and order flow, you may handle shipping and fulfillment entirely in-house.

This decision is a key component of your plan to start selling online.

You also need to decide how your items will be packaged. This is an extension of your brand and options vary depending on fulfillment type. In efforts to communicate brand values or to connect with customers, companies have begun to pay more attention to detail on sustainable packaging, "unboxing experiences" often shared on social media, and may even invest in customized packing materials.
8. Create processes for dealing with online sales and customer service
Your site is live and customers are now exploring your products. As they navigate through your online jewelry store, you need to be prepared to engage with them. Make it easy for users to contact your company with product or order delivery questions.


Common contact methods include email and over-the-phone assistance. However, a tool that can save your business time and money is implementing a live chat feature, powered by artificial intelligence (AI). This is a great way to provide immediate guidance to your users 24/7, rather than having them wait for several hours to hear an initial response.


Worried about losing a human touch? Oftentimes, your end-user may not even realize they are speaking to a robot, thanks to humanistic advances in AI and machine learning. This feature is also known to help increase conversion, eliminate the number of abandoned carts, and can even boost your customers' confidence in buying your products. Some of the most powerful platforms to build a chatbot for your business are WotNot, Intercom, Drift Chatbot, Landbot.io, etc.
Building an online presence is essential to the digital success of your jewelry brand. The key is to draw on your brand's authenticity and message to build consumer loyalty and drive site traffic and conversion.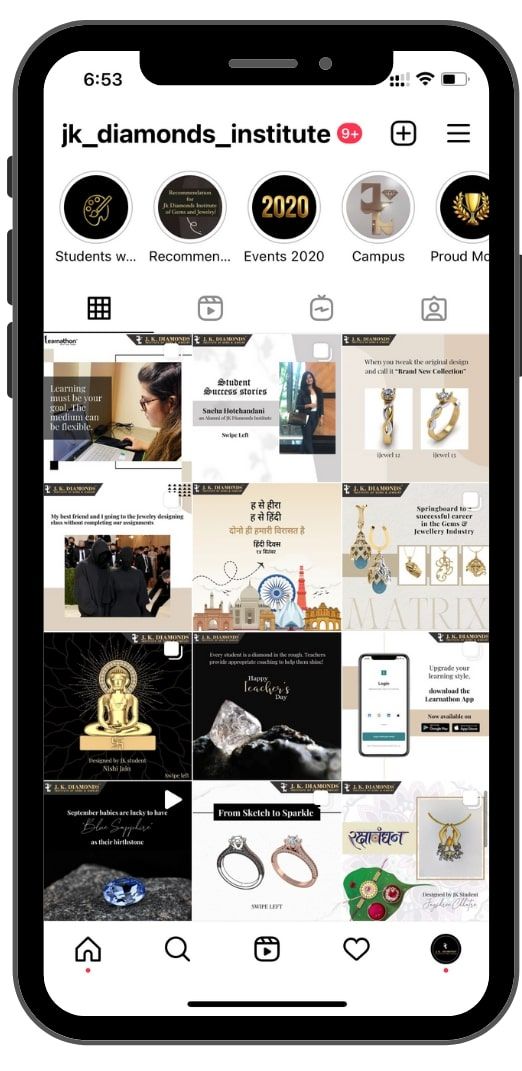 The social media space is a blessing for brands and businesses when used correctly.


Did you know that 95% of Millennials are most likely to follow a brand on social media? Better yet, 75% of consumers say social media plays a vital role in their buying process. Creating a social media following has the power to increase your product discovery, ultimately driving site traffic and conversion.


Deciding which social media platforms to use depends on the type of content that works for your brand. Consumers want to visualize a piece of jewelry, making Instagram and Facebook preferred platforms. Get creative by showing your products modeled in everyday life, including customer features and eye-catching imagery to match your brand feel.


When brainstorming your content strategy, think about what sets you apart from your competitors and find ways to highlight those benefits.


Finally, don't forget to take advantage of features like Instagram Stories or Facebook Live to engage with your audience in real-time.


The alumni of JK Diamonds Institute have transformed into entrepreneurs, successfully selling jewelry on social media using the knowledge and skills imparted by experts at the Institute.
Consumers are faced with many forms of content on digital platforms, so how will you stand out? An easy way to grab the attention of new customers is through paid advertising.


This could be done using Instagram or Facebook Ads, boosted search results on Google, or partnering with other websites to sponsor content or run display ads. Use analytics to determine your best-paid advertising opportunity by understanding your customers' interests and where they spend their time both online and offline.
Email marketing is your key to lead generation. As per a Marketo study, 96% of the time users visit your site they are not ready to make a purchase. Gaining email subscribers cultivates an engaged customer base, leading to increased online sales.

First step: incentivize your users to opt-in to emails. It is key that you offer a benefit to your users that is difficult to pass up. Many successful brands offer one-time discounts, anywhere up to 50% off or access to exclusive content. Study your customer base to understand what they value most. Once you have a growing list of email subscribers, you will need to deliver high quality, personalized and relevant content. Examples of this include weekly newsletters highlighting new promotions or using machine learning to provide personalized recommendations based on shopping behavior and site navigation activity.


You can also automate a series of emails based on conditioning using email marketing platforms like MailChimp, ActiveCampaigns, etc.
d. Optimise your site for SEO and create a content marketing strategy
Search engine optimization (SEO) is key to ranking above your competitors on search engines like Google. Optimizing your site for SEO — pay close attention to quality and original product descriptions, URL building, product reviews, and using various forms of media on your product detail pages—just to name a few.


The key mentality is to provide more value to your customers than your competitors. Content marketing will also improve your SEO while building customer trust and brand loyalty in return.


Create blog posts, social media, and various content mediums that are curated with the goal of bringing value to your customers and, in return, traffic to your online jewelry store.
e. Integrate Whatsapp to your Ecommerce Store
While running an eCommerce store, the most difficult task is to convert your site visitor into long-term customers and make a profit through sales. Using a WhatsApp chatbot for your eCommerce site will automate the process of resolving the queries of the customer. It will also give relief to your customer care team from the irrelevant customer queries along with the improvement in efficiency.

Some of the benefits of WhatsApp Chatbot in your eCommerce store are
Customers can do real-time conversations without delay and get instant answers to the queries

ECommerce companies can assist the customer to communicate on their favorite platform and improve their shopping experience.

The customers are able to take quick actions for the answers they are getting from the WhatsApp chatbot

Build trust and loyalty among customers

End-to-End Encryption in WhatsApp assures highly secure communication

Better brand recognition
f. Contribute to other sites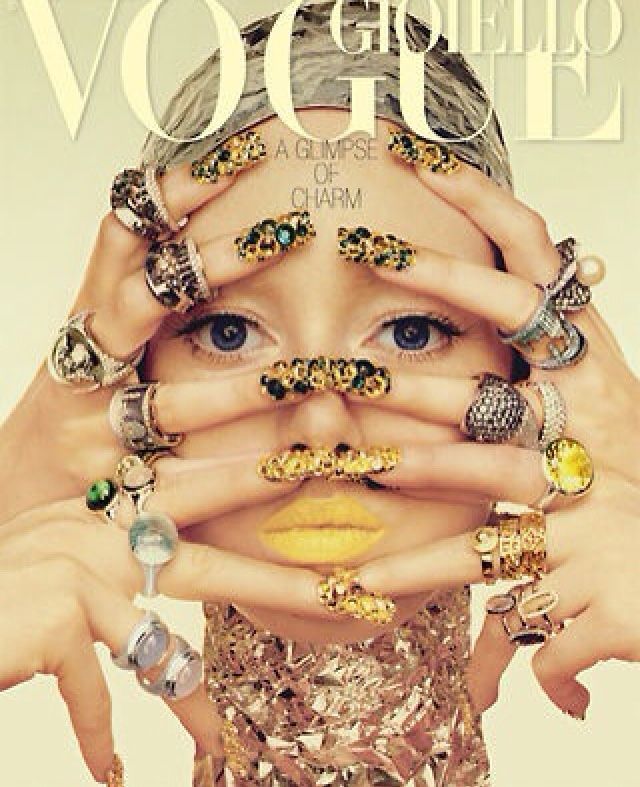 Strategically partner with other sites to increase brand awareness, optimize SEO, and create more backlinks to your content. If your business sells products on other retailers' ecommerce websites, you may consider contributing as a guest blogger on their sites to spread brand awareness.


Other ways to contribute online include offering accessory styling advice on a fashion and apparel online store or blog, sharing jewelry industry trends on business or fashion magazine websites like Forbes or Vogue, or featuring products in proposals and wedding stories.
https://in.pinterest.com/pin/448600812855783225/
Prioritize creating relationships with influencers to promote your online jewelry store and brand name. Influencers are trusted by their following to deliver authentic and engaging content and will aid in increasing brand awareness and ecommerce sales. Depending on your budget and size of business, you may choose to work with micro-influencers or influencers with a larger following. Regardless of the following size, focus on engagement rate when selecting who you partner with to get the biggest bang for your buck.
h. Utilize established customers for brand awareness
Customers want to be a part of your brand story. They want to relate to your values and messaging and understand that you have their interests at heart while developing your products. Being in the jewelry business provides you with a great opportunity to connect with your customers on this very topic. How do you succeed in this with authentic brand messaging? Connect and celebrate your customers' special moments by using a brand-specific hashtag on social media platforms and then, with user consent, feature user-generated content (UGC) on your website and other digital channels.
Now that you've had a fair idea on how to go about launching your ecommerce jewellery store, don't delay on grabbing the golden opportunity. Start small and keep growing. In case you want to learn skills to excel in the jewellery industry or study the market, enroll for
comprehensive certified courses
from JK Diamonds Institute.