USE OF 3D PRINTING

IN

LUXURY

FASHION

INDUSTRY
After completing her graduation of art and design, Iris van herpen, the dutch designer, launched her own label in 2007. Just in 3 years, Iris van herpen made a splash when she debuted a 3d printed dress at the Paris Haute Couture Fashion Week. The garment looked like a detailed white fabric crinkled up for the audience to guess. it was the invention of the decade. it was then, that 3D PRINTING shot up the entire fashion industry, it fascinated designers so much that they adopted it as the new tool of experimentation, from geometrically cut out gowns to garments that resemble skeletons, designers have been trying a wide range of creative possibilities.

Pringle, a luxury brand from Scotland is another example that has used 3D printing to manufacture the patterns and cuffs of its sweaters.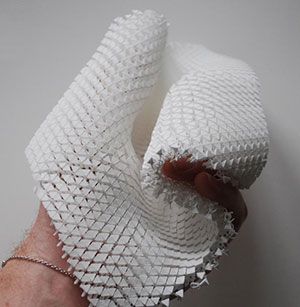 In the jewelry sector, Computer Aided Design (CAD) and 3D printing have unlocked a completely new dimension of creativity. This is because of the many benefits CAD and 3D printing offer, the industry is witnessing a changing trend in the 3D printing technology. Designers are now being able to save time. The technology is facilitating them to test with patterns, colors, and designs. 3D printing has given designer a more cost effective way of producing jewelry, resulting in less metal wastage and better finishing quality.
Jenny Wu, an architect, launched her 3D-printed jewelry company, LACE, in 2014. she prints her work in a wide variety of materials such as elastic nylon, hard nylon and stainless steels. "The tolerances are very different," Wu says. "Initially, my design might come back crumbled into pieces, or it might come back perfect. You have to learn to design as per the material."
Even fine jewelry has incorporated 3D printing for almost all forms of jewelry. First, the jewelry design is 3D printed in Wax or plastic. Then, with the help of the casting process the metal takes the form of jewelry. In fact, to take this a notch up, the latest tech in 3D printing is the use of Direct Laser Metal Printing (DLMP) that directly prints using Gold (Metal).
3D Printed designs have inspired
designers on a massive scale -
Francis Bitonti, founder of the eponymous New York luxury fashion studio, printed a gown for Dita Von Teese featuring more than 3,000 unique, articulated joints.
Karl Lagerfeld, adorned iconic tweed Chanel suits with 3D-printed details in the Paris Fashion Week.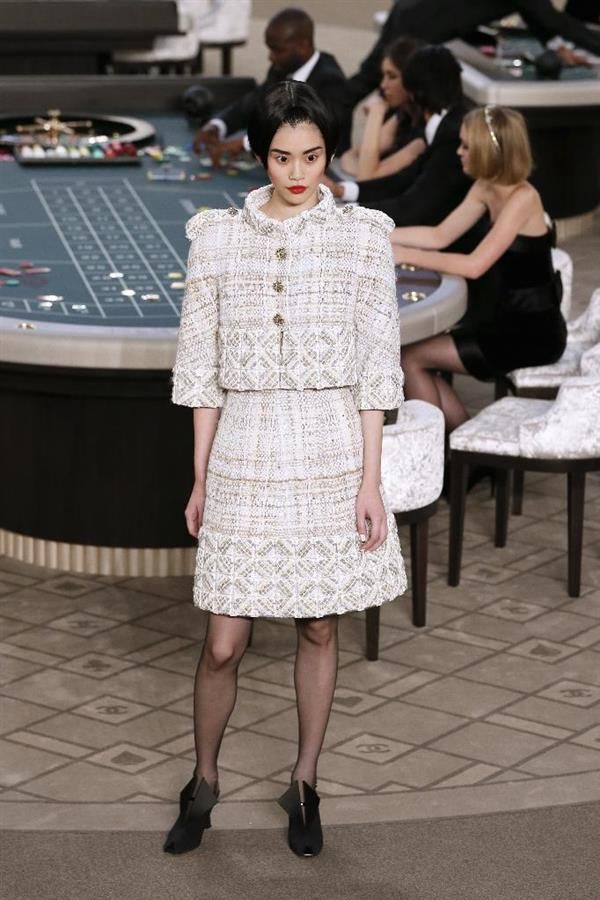 Even though designers have been incorporating 3D printing in most of their designs, it is still a new concept. "It's a nice idea, to be able to 3D print clothes at home, or at your local corner shop, but it won't be a reality in the next 10 years," says Lynne Murray, director of the Digital Anthropology Lab at the London College of Fashion. she adds. "Maybe in 20 years, and maybe then the dress you get will also be able to change color or change shape. "

However, it's time we can witness the revolution, growth and development of 3D printing in the luxury industry. Its massive, it's everywhere, from local stores to fashion weeks. All we need to do is explore!