SETTING UP A FASHION BUSINESS: A GUIDE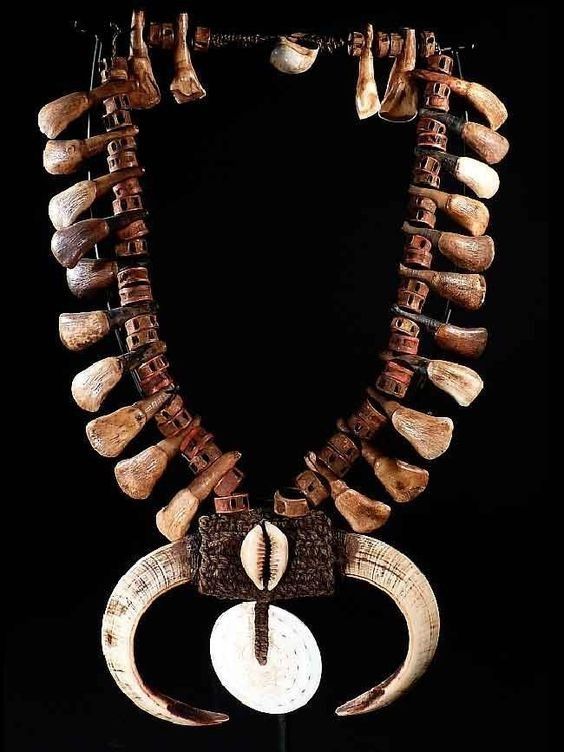 Fashion is more than just clothing, accessories, and beauty. It's a way of expression. Fashion has taken roots and evolved in accordance with the lifestyles of people living in those times. History is evidence of the fact that human needs are anything but basic. During the stone age, people made clothing for themselves using plants. Even during those times, fashion was not limited to clothing. The desire to look and feel beautiful existed among them. They made ornaments to adorn themselves using leaves, flowers, bones and shells.
In the medieval age, fashion was considered a privilege of the elite. There was a clear distinction between the attire of the peasants from that of the landlords.
Fashion has created a significant symbol for each era. Fortunately, today fashion is no more distinctive of social classes. It is translated as the freedom to express one's opinions, personality, and choices. Apart from being a reflection of the time, fashion is a hotbed for innovation.
Fashion businesses in the 21st century are driven by the technological revolution. The internet, as for all other things, has opened up new possibilities for the fashion industry.
Fast fashion has seen a tremendous hike in sales since it serves as an instant gratifier of people's desires. However, as consumers are becoming more aware, the push for sustainability has been reinforced. A segment of the market has embraced slow and sustainable fashion, bringing about a drastic change in their purchasing habits.
This brings us to a crucial question, what is the definition of fashion today?


From an eagle's eye, the fashion industry looks like a bowl of assorted cereals. So, the definition of fashion cannot be written in stone. Fashion is every individual's choice, it is dynamic and ever-evolving.
Fashionpreneur in the current scenario? Is it a practical choice?
According to the McKinsey State of Fashion 2021 survey reports, Covid and the economic crisis has been the biggest challenge for the fashion industry, apart from the rapidly changing consumer demands and preferences. However, the pandemic has also opened doors of opportunities for this industry by introducing the digitalization of communication and businesses. One can either choose to dwell on the crisis or look at it as an opportunity to explore. The downfall of in-store retail businesses has given newbies in the industry a chance to accelerate their business by creating a thoughtful strategy. 'Adaptability' will be the key to building a successful business post-crisis.
Covid has brought about hopelessness awareness.
It has delivered messages like "less is more" and "sustainability is the way forward". Consumers are embracing the minimalist lifestyle. Set your business strategies accordingly, to relate to the audience.
Diving into the deep sea of fashion:
The fashion industry has a diverse range of products that cater to different types of people, their needs, desires and aspirations. Products like clothing and apparel, accessories, bags, shoes, watches, jewelry and much more have been scaled up by niche business entrepreneurs to become luxury brands that serve an experience, not just satisfy a need. Such brands have a clear identity and their line products are aligned with the values of the brand.
For instance, The Body Shop is perceived as an environmentally friendly brand.
Accordingly, its range of beauty and body care products is made using 100% natural ingredients. Their products are cruelty-free and vegan which means that none of the ingredients, formulations, or finished products are tested on animals or made from products generated through animals.
So what came first, product or the brand?
No, the answer to this isn't as complicated as the chicken or egg mystery. The product certainly comes first. BUT while working on your product, a brand idea must simultaneously be incorporated into your product. As an entrepreneur, you must be able to visualize your brand and product in the same light.
Does that mean you cannot build a brand around an existing product?
You can. But remember, a brand isn't built overnight. Workaround the features and benefits of your product. Analyze every way in which your product serves the consumer's demands. Construct an identity around these factors. You might cry out- "It's a task!" But once you've done it, it'll be worth the effort. Because branding is as essential as production (some say it's the most important).
If only we could crystal ball our way to come up with an outstanding product!
Product ideation is an essential part of starting any kind of business. In the fashion segment too, product design plays an important role. Therefore, let's understand product design and development.
There's no stringent approach to consider while designing a product. However, to analyze and settle on an idea we can consider the design thinking process. This process is a human-centered approach to create and innovate. The goal of this process is 'solution of an existing problem'.
To do that, the designer needs to understand business objectives, target customers, and the underlying problem. Once the problem is identified, one can process to find its solution using these 5 stages of design thinking:
"Design thinking is not limited to a process. It's an endlessly expanding investigation."- Sandy Speicher, IDEO CEO
Rightly so, while ideating and planning, pointers and checklists cannot be carved in stone. They can be used as a primary basis to kickstart your research but keep your minds open and explore the possibilities.
After you've decided on your design, define your PRODUCT VISION AND STRATEGY. Product vision answers, "Why are we doing this?". While the strategy answers, "How are we doing this?" After all, vision and strategy together make a plan. Jot down the answers to these two questions right away before you read on.
Once your product is ready and it hits the market, it unites with the right audience. Your product has the perfect features to entice the people, it is priced perfectly and has a significant demand in the market. Yet, it does not perform well! Such a bummer, right?
For such instances, you can conduct THE GAP ANALYSIS.
The gap analysis is done to understand the area between "where we are" to "where we want to be". Here, you can compare the position you're in with the position you desire to be in. When the product goes out in the market, track the reactions of the customers and track the performance of your product in the market. Based on further analysis, you can fix errors in your product or try to upgrade it.
Gradually, you'll notice that your product design is all over the market. Thanks to skilled copycats waiting at the booth! And like we mentioned earlier, you can either dwell in the situation or rise to dig an opportunity.
Here's when you can implement newer ideas. You can either create a new addition to your existing range or improve an existing one. And how do you confirm the next move? Yes, implement the same gap analysis, we just discussed! Compare your position with the position of the top-performing brands of the industry. After all, the aim is to strive to be the best.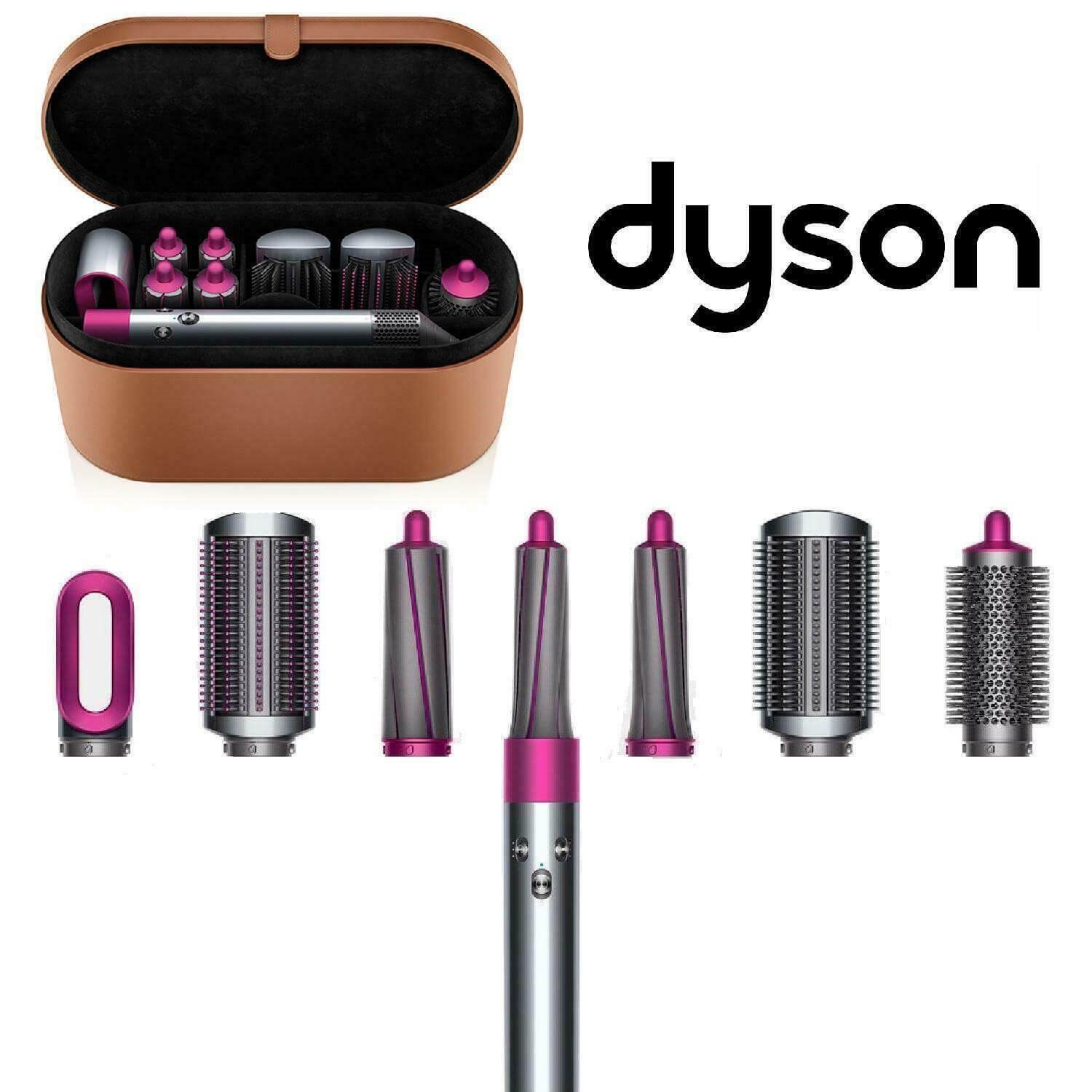 From vacuum-cleaners to premium-priced Supersonic hair dryer, Dyson has made a big move! The subsequent introduction of the one-of-a-kind hair styling tool, the Airwrap, in late 2018 was an experiment in product line extension that enjoyed instant success. The Airwrap sold out within days of its initial launch. Of course, the Airwrap's success rides on Dyson's reputation for quality, and on the innovative technology that was designed to go viral. However, it also shows how product line extension can harness the power of a loyal consumer base that's starving for more from a hot brand.
Let me help you with a tool for gap analysis. It's a basic yet effective SWOT analysis chart. List down your strengths and weaknesses of your business. List down the opportunities and threats that can cause harm to your business from an external factor. Analyze how you can use your strengths to minimize weaknesses and use the best available opportunities to avoid or get rid of the threats.
Any type of activity that helps boost a product's sales to a consumer, specifically in the retail industry, is merchandising. In a store, display of products are done in such a way that interest is stimulated and consumers are enticed to make a purchase.
In the world of retailing, visual display merchandising means sales using product design, pricing, selection, display, and packaging that encourages members of the public to spend more money. This includes when and where to present products to consumers, discounting, and special offers.
For example: "Buy 3 for the price of 2" is an example of merchandising.
Efficient merchandising = organization's profitability
And what's the end goal of your venture?
Inventory management is a systematic approach to sourcing, storing, and selling inventory- both raw materials ie. components for your product as well as finished products.
Basically, list it ALL down.
As a part of your supply chain, inventory management includes aspects such as controlling and overseeing purchases from suppliers as well as customers, maintaining the storage of stock, controlling the amount of product for sale, and order fulfillment.
Naturally, your company's precise inventory management meaning will vary based on the types of products you sell and the channels you sell them through. But as long as those basic ingredients are present, you'll have a solid foundation to build upon.
Small and medium businesses use Excel, Google Sheets, or other manual tools to keep track of inventory databases and make decisions about ordering.
However, the knowledge of when to reorder, in what quantities, a place to store/stock the goods, and so on can become a complicated and tedious task. As a result of which, many growing businesses opt for an inventory management app, software, or system with capabilities and functionalities beyond manual databases and formulas.
Business Models for fashion entrepreneurs
Single brand: A single-brand retailer is expected to sell all the products under only one label across its stores like Levi's and Zara.
Multi-brand store: Multi-brand retail store is like a typical Shoppers Stop or Lifestyle which sweeps many brands under one roof.

E-commerce brand: Setting up your business online by creating a website or an app like Myntra will give you the benefit of technology in business.

Exclusive boutique/ fashion studio: Unlike stores, boutiques and fashion studios sell products that are lesser in number, personalised and customised to the needs of individual buyers.
Finding the right customer
The world is your playground. You don't play alone here. Hundreds of other players are on the field, putting forth their best efforts. And when cheers rise, watch out for the one rooting for you!
You can't please everybody. Successful brands and businesses focus on building a niche audience. A group of loyal customers who root for them at all times. They invest in building a relationship with this audience regardless of their purchasing capabilities. Once you've worked on building a loyal customer base, these people will stand by you even when a hundred competitors enter the market.
A lot of businesses make the mistake of not investing enough time to understand their already existing market to create a whole new market. Such an endeavor might lead to losing some precious audiences.
The problem with a 'not-so-dedicated' customer base is that distraction is predestined. And when competitors surround you, your customers today will be your competitors' customers tomorrow. What a nightmare!
So, make an effort to understand, serve and build a bond with your existing customers.
Go where your audience is.
No, you stalker! Don't follow them home. Let Google do that for you ;)
As the world has become digital, people live on devices. Your audience is also available right there. Make your presence stronger and effective on these platforms. Market your brand digitally.
Groundbreaking truth: Digital marketing does not mean marketing on social media.
Hang on! Before you start creating that Instagram post, conduct research.
Every brand has a different set of audiences. Naturally, not everyone is actively present on Instagram. You can find out where your audience is by reading up on existing records and reports or by conducting first-hand research. First-hand research is recommended to understand your primary audience. You can do this by asking questions personally or creating survey reports, depending on what kind of business you're into.
Here are a few digital marketing opportunities that fashion brands can hop on:


Retarget visitors: Now these are people who are already aware of and interested in your brand. Why would you possibly want to lose them? Time to get 'em back!

Your website stores cookies that enable visitors' actions to be tracked. When a visitor spends time on your website or makes a move- like adding some products to the cart, they can be retargeted. Your ads can follow them wherever they go next- be it google, a third-party website/app, social media, or anywhere on the internet! Now, the way you create your ads depends on your strategy. The point is to remind the customer that they need to come back to your website. But be careful to not overdo with those ads. Excessive ads can be annoying too. Know the right balance.

Social media strategy: Fashion and luxury brands are fascinated by the scope offered by social media. Rightly so, social media has been successful in holding the attention of fashion lovers through glamorous visuals. Through social media, fashion brands can connect with their audience closely by initiating engagements through their posts and stories. Brands are using this platform to communicate their brand values and create a brand image in the minds of consumers. By customizing the feed with brand colors, using high-quality images, and being prompt with responses, you can work on the way your brand is perceived by people. Your content that you publish need not only be about your fashion products or services. Your customers want to know you as a brand, the people behind the scenes, the process and efforts that go into the making of the product, the causes that your brand is fighting. Collectively, this will increase your brand value.
Blogs: Showcase your expertise by writing about them for people to read. Blogs serve as a source of generating credibility for a brand. Write about trending topics around your business, structure some style guides, inform them about upcoming trends in the fashion industry and so much more. You can explore the depths of the internet to generate topic inspirations for writing blogs that your audience is craving.
Work with Influencers: Fashion bloggers and vloggers have a huge audience that follows them. This audience has a sense of trust and relationship with the influencer. Therefore, when influencers recommend your product/brand, their followers will automatically begin to trust your brand. The challenge here is to choose the right influencer whose audience is your potential customer. Now that requires research! Research on influencers' work and their audience.
Luxury fashion businesses haven't solely thrived on the internet. And with the advent of a pandemic that led to a downfall of physical stores and showrooms, the luxury industry did face a debacle. However, along with challenges come opportunities.
Creativity is the hallmark of the luxury industry and the best way to channelize it in today's scenario is to serve digitally. Make digital the new physical. Phygital? How does that sound? Brands can strive to figure out a digital route to sell experiences that their customers yearn for! The possibilities are endless and so is the scope of luxury fashion.
And don't forget, adaptability is the key to becoming a successful fashionpreneur.