How to get a job in 3D Printing?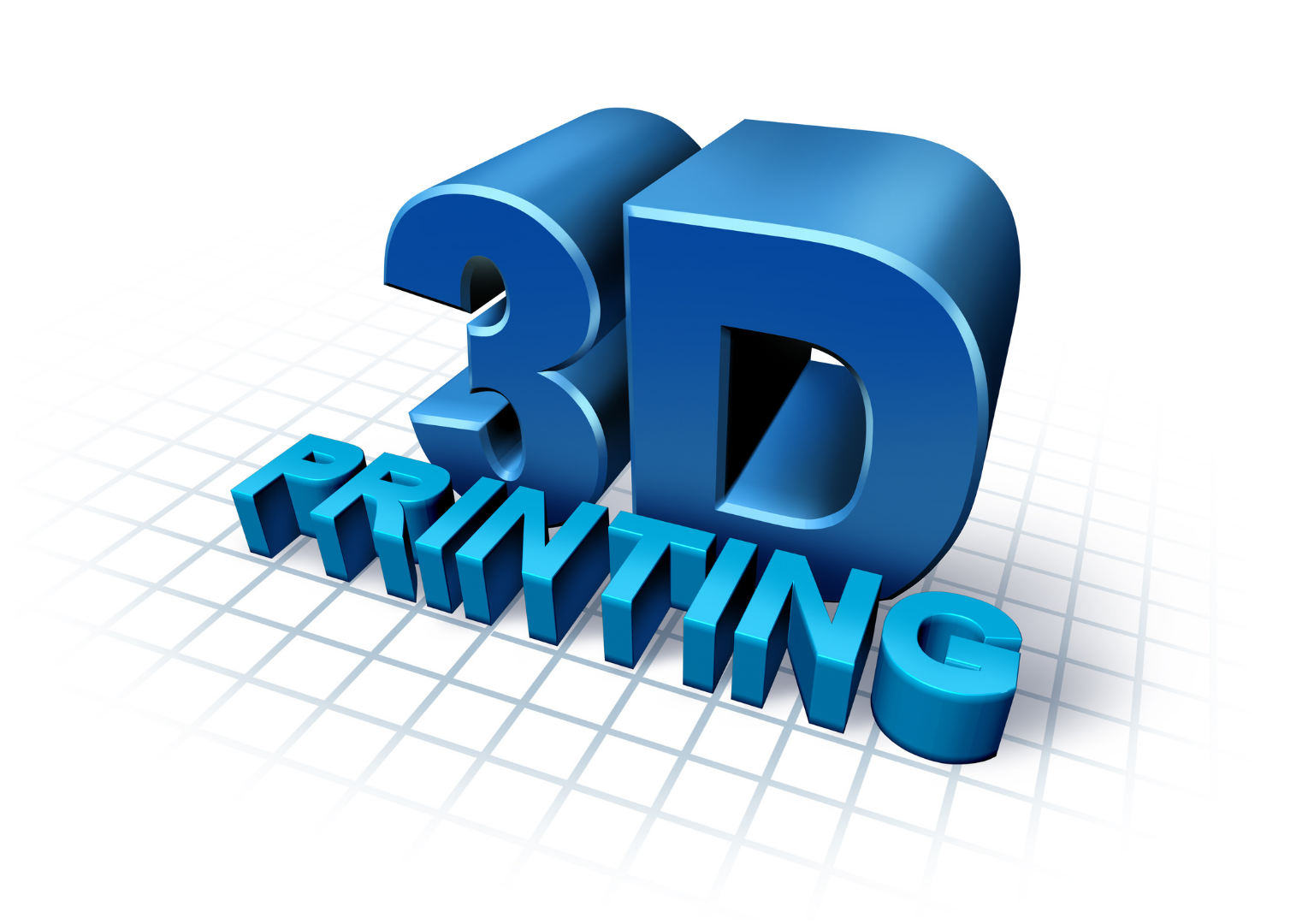 Wondering how to secure a good job in 3D Printing?


Well, let's assure you that the additive manufacturing industry is a successful and rapidly growing industry. It has taken over the manufacturing industry and will soon be dominating the market. The present state of 3D printing encompasses everything from production of toys to robot designs, from small automotive parts to making of a fully-functional vehicle, from fashion to aeronautics, etc. We can go on about the incredible contributions of this technology in various industries.
3D printing is a career that is sought after and companies are looking for experts and specialists in this field to help them with the production process. Moreover, apart from production, there are several other jobs that one can take up as a 3D Printer. We'll be discussing opportunities and every possibility for growth and success in the field of 3D printing.

Additive manufacturing careers include engineers, software developers, material scientists and a wide range of business support functions including sales, marketing and other specialisms. The market is highly competitive and therefore companies are ready to hire those that have complete knowledge, skills and experience in this field.

Are you wondering how to acquire these skills and gain thorough knowledge of 3D Printing?

Learn 3D Printing Online! This is the first 3D Printing class designed to offer practical experience of the subject by expert 3D printing professionals. Once you're done with this course, you'll be certified and ready to secure a rewarding place in the industry. Apart from placement assistance, you'll be trained on how to launch your own startup.

If you feel ready and motivated to step into this field, start by approaching your top employer choices. In addition to this, apply on platforms such as Monster, Naukri.com, etc. to get updates on vacancies and job openings. It is also important to have a good LinkedIn profile. Optimise your LinkedIn account, so that recruiters are able to find you and reach out easily.
Hiring had significantly fallen at the largest additive manufacturing companies due to the pandemic as companies restructured. However, the industry is back in the game- stronger and revolutionised in accordance with the "New Normal".
Jobs in the 3D printing industry:
From designers to nontechnical positions
1. 3D Designers / Product Designers
3D designers or 3D artists use computer software programs and create illustrations and graphics based on an idea or proposal by the client. This design is a primitive step of the 3D printing process. It requires exceptional skills, creativity, and understanding of the software. 3D designers are in great demand, thanks to the growth and success of this industry. These designers can be hired by companies as in-house designers or work as freelancers.

As a 3D designer, you're expected to generate 3D designs for new products, review and enhance the existing 3D designs, understand project requirements and accordingly develop the designs, develop design layouts for complex projects using CAD (Computer Aided Design) tools, provide recommendations to upgrade or enhance the product, select materials, engineering standards and generic parts for the 3D product design, present designs to clients and internal teams, be an active participant in brainstorming sessions, and take up responsibilities surrounding this subject.

To be competitive, job seekers should gain hands-on experience in 3D technologies and stay-up-to-date on how companies are using 3D printing. The professional 3D printing at Learnathon keeps you notified about latest developments in the subject and helps you connect with recruiters, prospects, and industry experts.
2. 3D CAD Modeling expert
3D Printers need a digital blueprint of the design, in order to print. CAD Modeling experts have the skills to convert a design into the required blueprint for the printers. Just as product designers are in demand, CAD modeling professionals are also sought after once the design is approved. Although 3D CAD professionals are also needed to construct models for mass 3D printing, they are especially important for custom products. As such, 3D CAD modeling jobs will require 3D printing-specific modeling skills, such as feature size, geometrical constraints and knowledge of materials.

Preparation of dimensional models, installation drawings and more complex drawings is the duty of a CAD modeling professional. They are also expected to review and update existing drawings and suggest changes in the design to enhance the product. They must also ensure consistent documentation of the projects at hand. A CAD modeling professional maintains notes, design calculations, and other documentations like drawings, bills of materials, list of design parameters, etc. for future reference.

Companies look for professionals who are proficient in CAD softwares, such as Rhino, Autocad, Fusion 360, among others with knowledge of using Microsoft Office.
The 3D Printing Industry is a dynamic industry with changes and advancements taking place on a regular basis. To keep up with the pace of this industry, companies hire research and development professionals who study the constant advancements and innovations in this sector.

Companies look for forward-thinking R&D professionals who understand the intersection of tech and consumer products. These professionals are expected to find the best way to optimise their business by using 3D Printing technology.
People who can find the best way to utilize 3D printing for consumer products at the lowest cost possible will be highly sought after.
3. Biological and Scientific modelling
The scope of 3D printing is not limited to consumer products. In fact, the fastest growing adopters of the 3D printing technology are the medical and dental industries. Whereas the aeronautic industry was the first to adopt this technology in manufacturing of their aircrafts. It is possible to create drones and defense equipment too, using the additive manufacturing technology.
Therefore, the 3D printing industry will need more engineers, designers and modelers who have a biomedical or scientific background in order to further innovate and produce highly advanced 3D-printed products.
4. Architecture and construction modeling
Disrupting conventional business models, 3D printing technology is changing the face of the architectural industry as well! Those that relied on 2D blueprints and construction planning solutions will need to upgrade. With the advent of 3D printing technology, 3D models can be created to understand the architectural plan in greater detail.
Instead of 2D CAD modeling on paper, 3D printers can produce true-to-life models to better represent what structures will look like.
Architecture and construction companies will require 3D designers and technicians to build efficient models.
5. Lawyers & Legal professionals
3D printing technology is widely accessible and therefore it's easier for infringers to create, market and sell products regardless of patents and copyrights. 3D printing is not confined to the tech world. As a creative field, the 3D printing industry is wide open to legal issues, prompting a need for more lawyers and legal professionals who specialize in intellectual property (IP) rights.
As a result of 3D printing similar parts or products can be produced anywhere in the world. there will be an increased need for IP enforcement actions and lawsuits, as well as expanded services to monitor for infringements.
Growth areas include IP ownership, scope of rights, licensing, fair use, international rights and other forms of IP protection. Technical knowledge on the workings of the 3D printers and product development stages can help professionals safeguard their company or clients in legal tussles.
6. Business opportunities
If your goal is to start a business, then 3D printing is the way to go. It offers opportunities for innovation in all fields of production. 3D printing advancements have made it possible for small businesses and home based businesses to access this technology.

The 3D printing business is a whole sector in industry, which already is very profitable and generates huge money. How lucrative the 3D printing business is, depends mostly on your creativity and decision on which niche of 3D printing you choose. In many niches of 3D printing there is already significant competition, but if you will choose the right one and carefully analyse the market, you will certainly find a lot of space and opportunities for you. As long as you are creative with product ideas that help prospective customers, you are on your way to success.

Outrank competition by bringing about innovations in your business. If you're a baker, scale up your business by printing attractive cakes and chocolates in uniquely shaped moulds. Similarly, customised and personalised gifts can be made using 3D technology.
7. Operations and Administrative positions
3D printing companies don't run on engineers and technical people alone. As the 3D printing industry grows, new and established 3D printing companies will need people to keep the business running smoothly and on the right trajectory. This includes operations and administrative staff, analysts, finance and sales professionals, and retail employees, among others.
These jobs will open up in all types of 3D printing companies, including vendors, manufacturers and retail stores.
Professionals with 3D printing experience are in high-demand but relatively rare. Therefore, build up on the skills and experience required to ace jobs in the 3D printing sector.