DO YOU HAVE I

T

IN YOU TO

BUILD A

BRAND

?
NOVEMBER 22 / NAMAN AJMERA
Entrepreneurship is growing dynamically. It is the process of designing, launching and running a new business or turning around an existing one. Entrepreneurs are innovators and risk bearers, they identify, understand and convert the market.


Today, India currently has more than 48 million small businesses. Large Indian conglomerates have tasted great success in the form of Tata, Reliance, Birla group, Infosys, Wipro among many others.
How did these people distinguish their business from a million other businesses?
What strategies did they use? What training did they undertake?
How a small startup converted into a multibillion Industry?
Let's take small steps towards understanding these questions.
In a three parts series, we will explain you
what Branding is all about in today's times.
the way forward towards transforming your brand, and
survey analysis on Digital Luxury Branding.

When you start a business, you are already well versed with all the odds that your business might face, but that is not all, Growing your business is as important as saving or sustaining your business. The world keeps changing, new technologies take over the old ones, if you do not evolve with the change, you sabotage yourself. So what is the current trend?


What is taking over all the industries in today's time?
IT'S THE DIGITAL REVOLUTION!
In early 2000s, when social media was picking up and all the luxury brands were figuring out how to use this platform, a British Luxury brand which was facing an economic downturn turned towards Facebook to reposition their brand. The potential of digital channels drove them towards it and they experimented 'branding' on digital media to reach to the young audience. Within no time they restored their brand and raised themselves back into the luxury industry. This is why Burberry is one of the most established brands on digital platforms.


Soon after that, a lot of luxury brands started using digital media to promote their businesses. But the question is how do you use digital platforms to brand yourself? Before we get into that let's take a look on what branding is all about.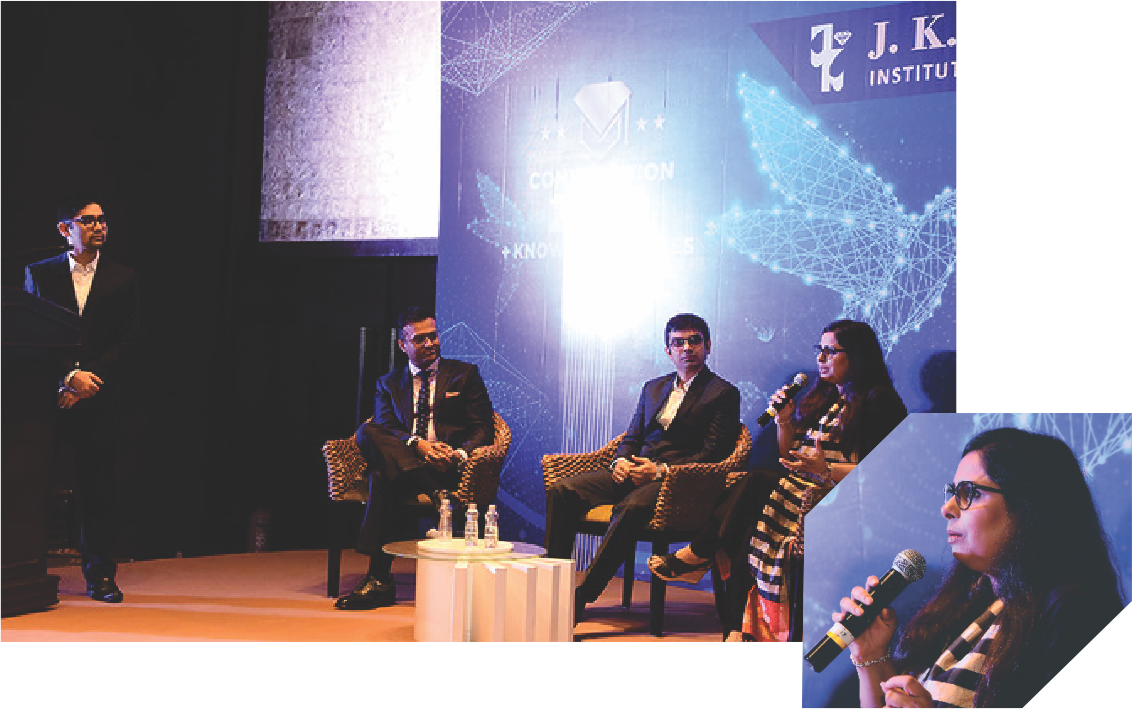 Branding is the most important aspect of any business, Having an effective brand strategy provides you with an extra strength for your brand and gives you an edge in the competitive market. As an entrepreneur you must be clear with the basics of brand formation. Our Alumni, Mrs. Sarika Naheta, said to the students at Convocation 2019 "If you are not a brand, you are a commodity!" This is a very strong statement and can change the perception of the way you think business. You don't want your business to be fighting for smaller margins like a commodity but instead command a premium for your brand's products.
Starting a brand or even Rebranding an existing business should be a very well-thought process. You must know your market, and evolve with it. No form of branding is more demanding than luxury branding. Why? Because for a startup enterprise to be considered a luxury brand, you first have to differentiate yourself from all the local brands and small businesses and then compete in the national or global market to stand out as a successful luxury brand. Specially at a time when the valuation bubbles are bursting, the need for organic and ethical growth among the capital dumping and scams, could not be any more.


Today, growth rates define success, not revenues. Growth hacking is the new mantra. Digital media and data analytics is the main enabler to growth hacking.


Online community, content and commerce have re-defined how we live, learn and work. Technology is growing rapidly, every day we are coming across new platforms to advertise and brand ourselves. From Orkut to Facebook to Whatsapp to Instagram and now Tiktok. Social media is revolutionizing. So when the world is there on these digital channels, why isn't your brand?
Apart from adapting to the latest trends and tech, you also need to ensure that your Luxury brand is continuously customer focused. You need to create a core set of values and systemise them in every aspect of decision making.


At every level a thought should be put out on how you can serve your customer better. How can your products be more convenient and bring more utility? Why the quality of your product should matter more? Long term goals and customer centric values should be given priority to make your products desirable. That is what branding is all about.


News of Disruptions of businesses and industries created so much hype, but did not sustain. Established companies sustained the disruption and in fact not only took back the top position but have also grown substantially. HUL and Nestle are such examples who adapted and took back their market position. After being temporarily disrupted.


Businesses today are perceived to be in a race. However, we need to understand that it will always be a marathon. You cannot play your cards and settle down, you need to keep rethinking, re-learning and re-adapting. To achieve this, patience and perseverance is paramount.



NOW, DIVE DEEP INTO THE WAY FORWARD FOR TRANSFORMING YOUR BRAND IN THE NEXT PART!!!